Two families that we supported for three years became self-sufficient again in 2018. These are:
Julia L., a widow with two children from Donetsk, who found a job as a baker.
Vladislava P., a single mother from a village near Avdeevka, who found a job as a saleswoman.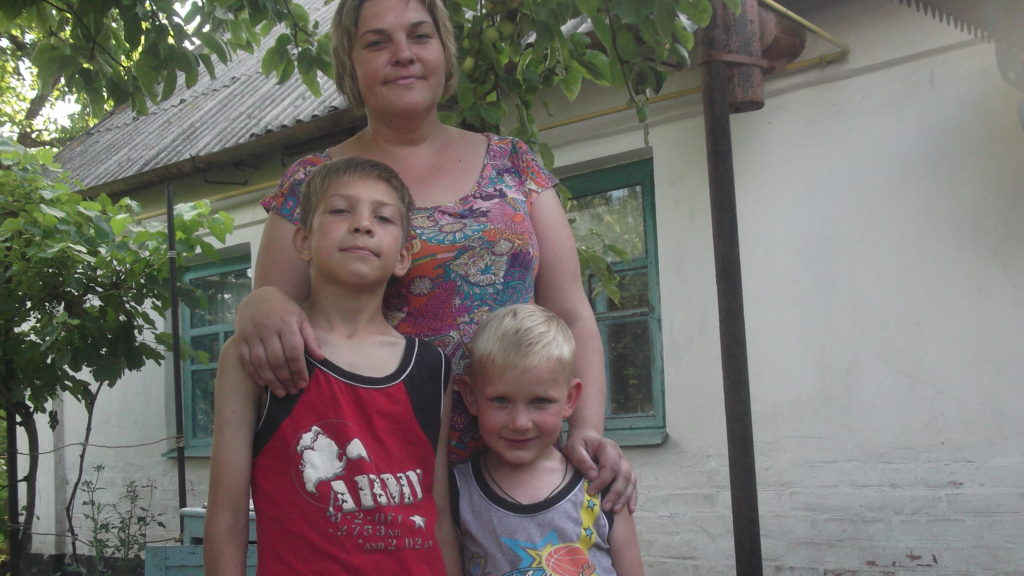 In December 2019 we organized an aid action for refugee children in Dnipro.
Between 2018 and 2021, we continue to support the following individuals and families:
Born in 2003, Maxim is severely disabled from birth due to a rare genetic disease (Behr syndrome) and in a wheelchair. His father did not recognize him and abandoned the family after Maxim's birth. His mother Svetlana continued to take care of him alone. She worked as a teacher at the technical school in Donetsk… Continue reading Kovalev Maxim